A complete solution for personalization stores
Design, sell, and print custom products faster and more effectively than ever before. Let your customer's imagination fly, and customily will do the rest.
Select the demo you want to check
If you have any questions don't hesitate to contact us via live chat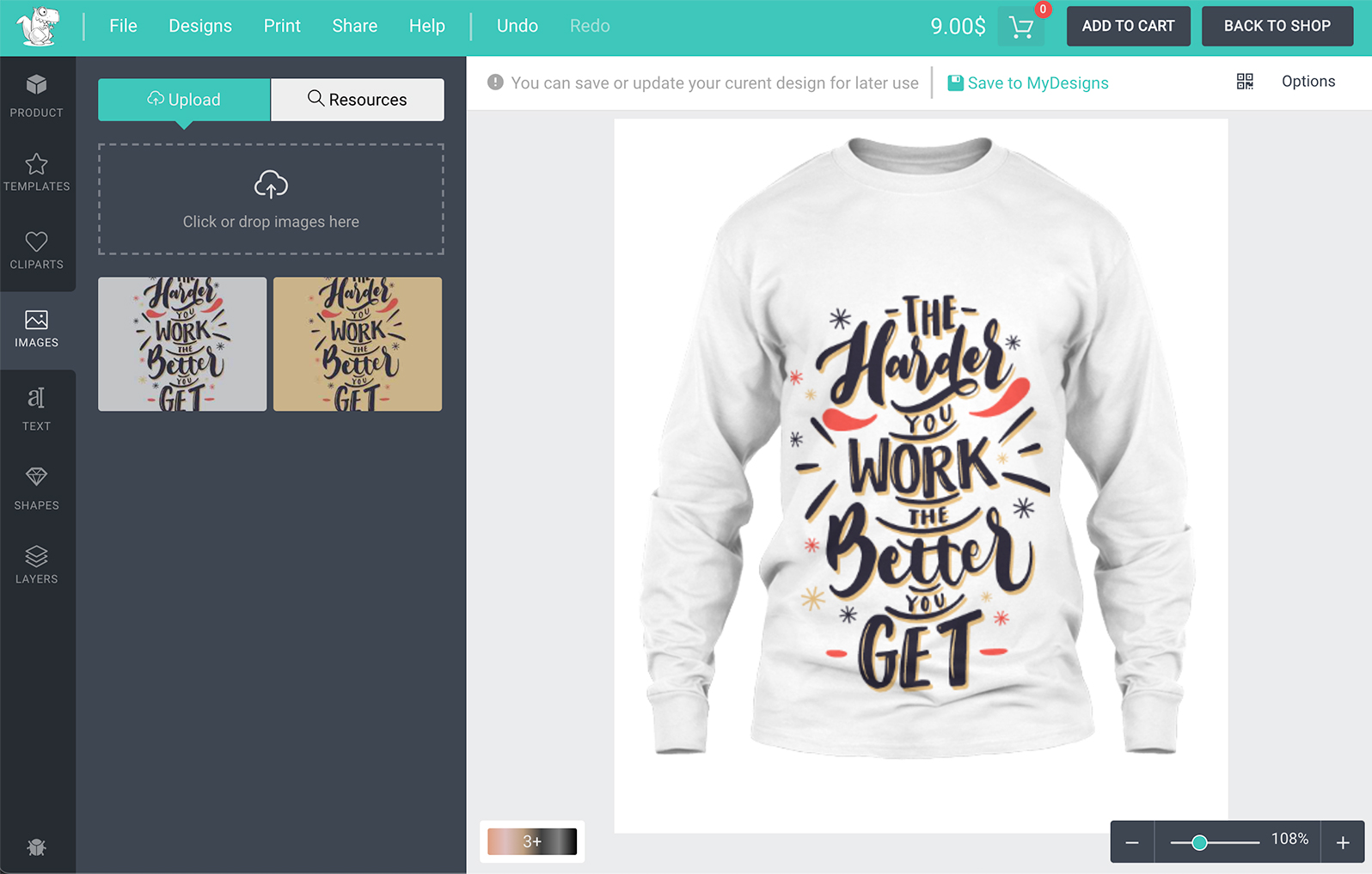 #1 Product designer tool for personalization store
Trusted by 6500+ customers, 1,000+ orders generated every day, 4.92/5.0 for customer service
How can Lumise help your business?
A complete online product designer tool for businesses who sell decorated apparel, signage and personalized promotional products.
Easy to use
Friendly interface that's easy to set up and use, saving you money and time on other important tasks.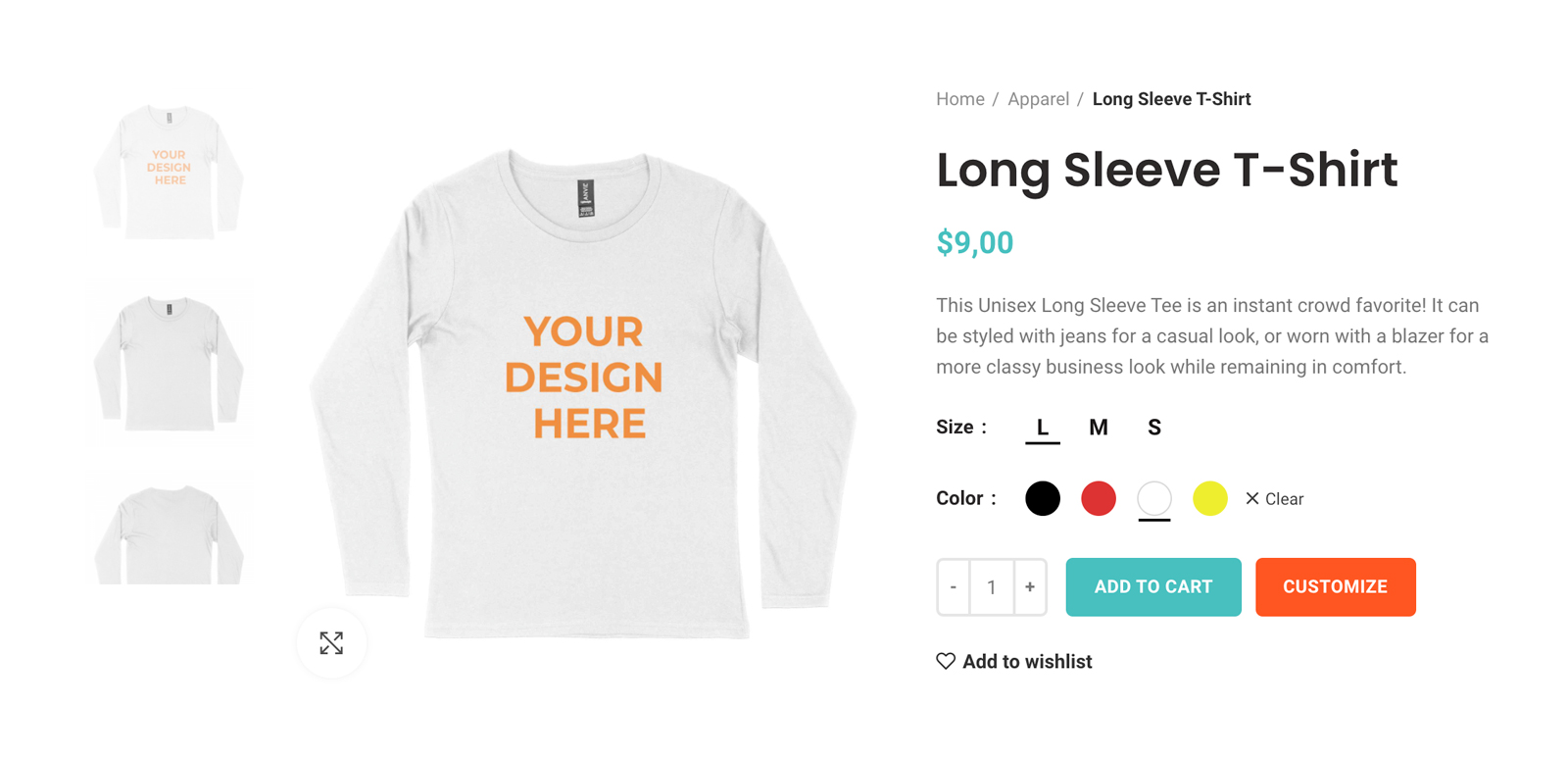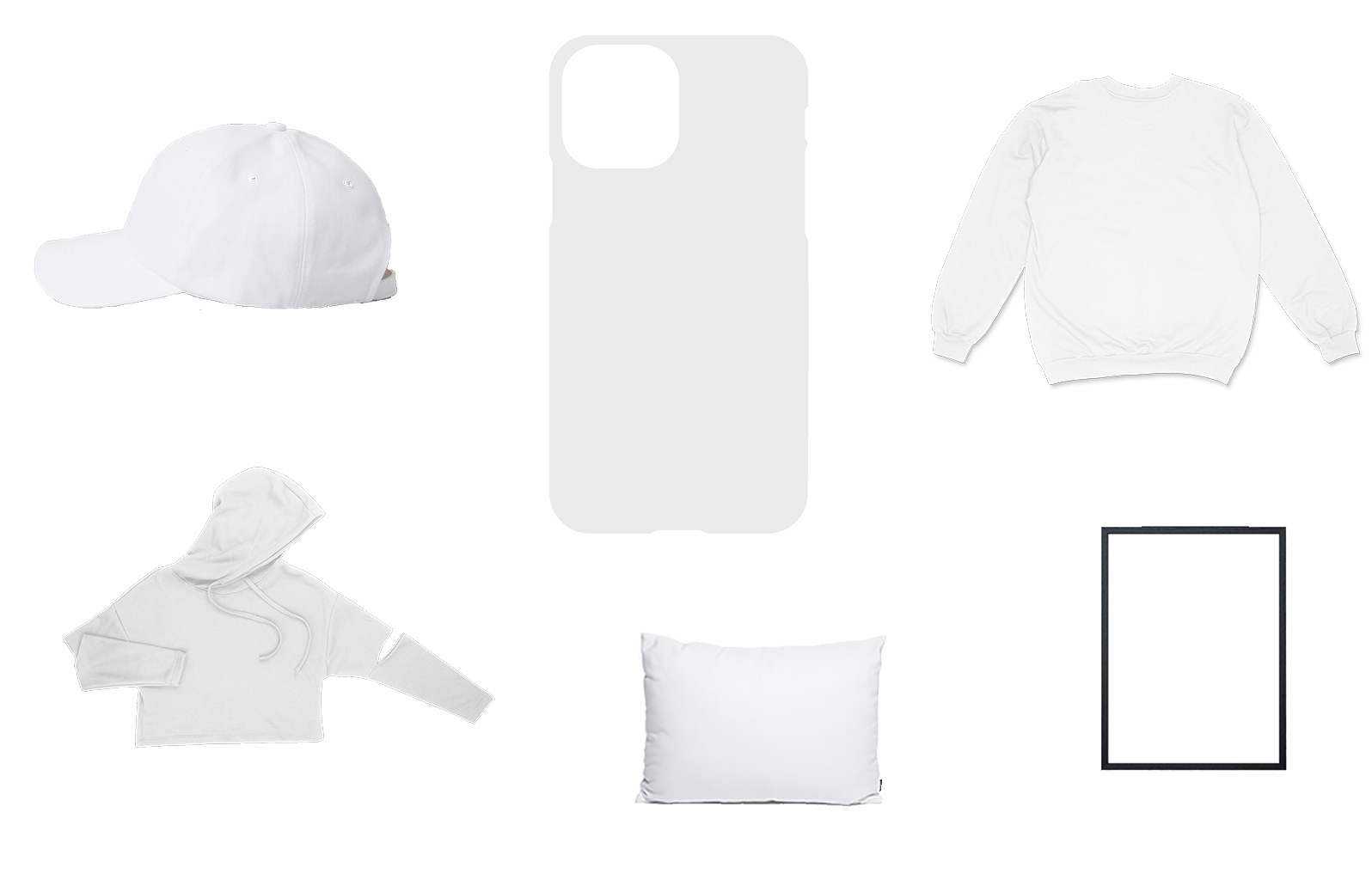 Support any type of product
Lumise support any kind of product that's printable, ranging from a casual product like t-shirt to a small convenient thing as a business card, sticker ...
Configure pricing for each
printing technology
You can configure detailed pricing for each printing technology from DTG, silk, sublimation, screen, digital and embroidery to fit your business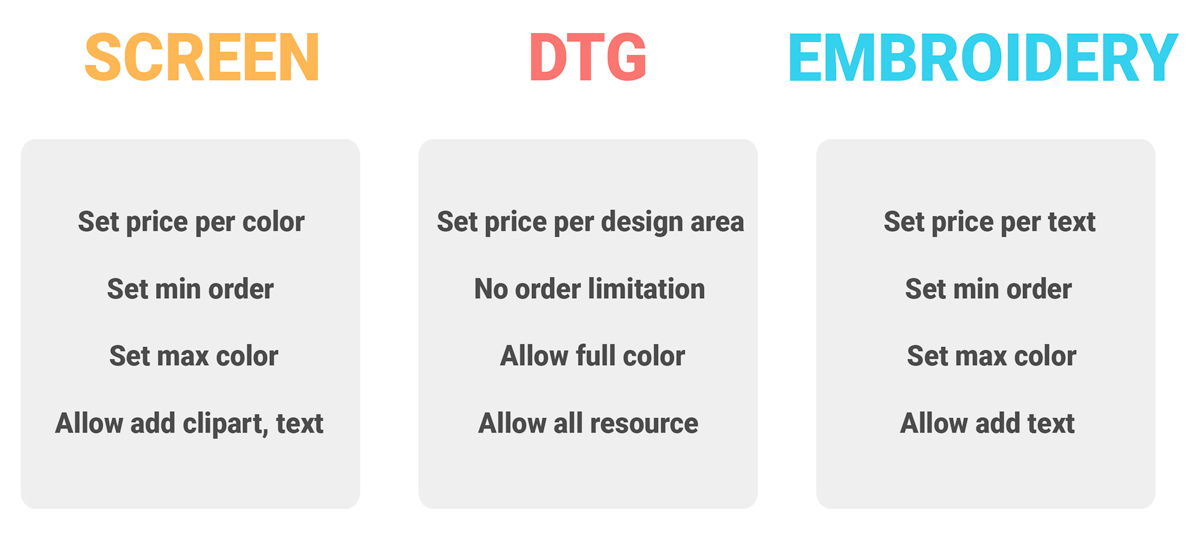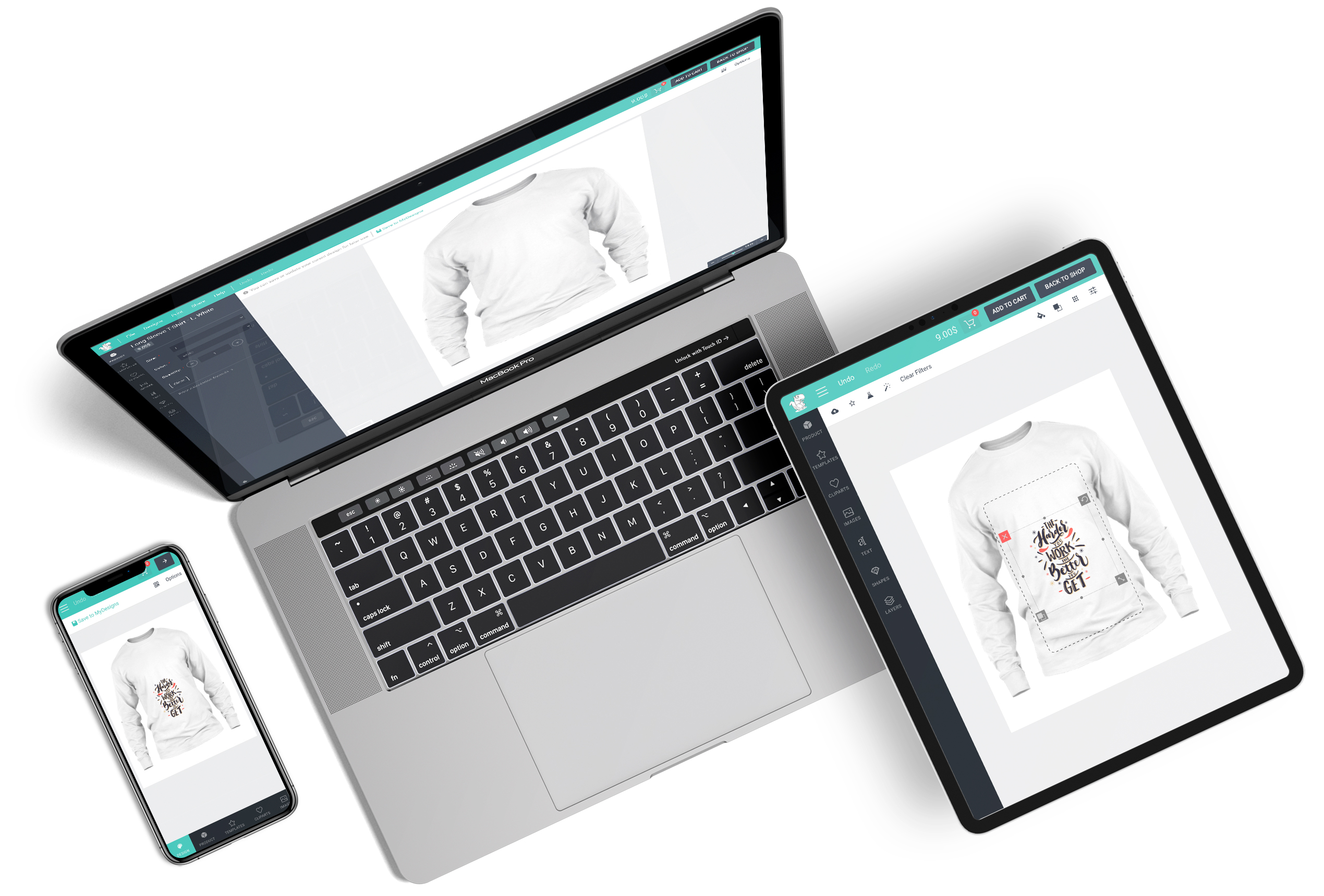 Mobile & tabet support
Lumise is fully compatible with mobile devices or tablets. Your customers can use their phones or tablets to design custom products and complete orders
Design file ready to print
The design will be attached to the order after the customer completes the order and all designs are in 300 DPI quality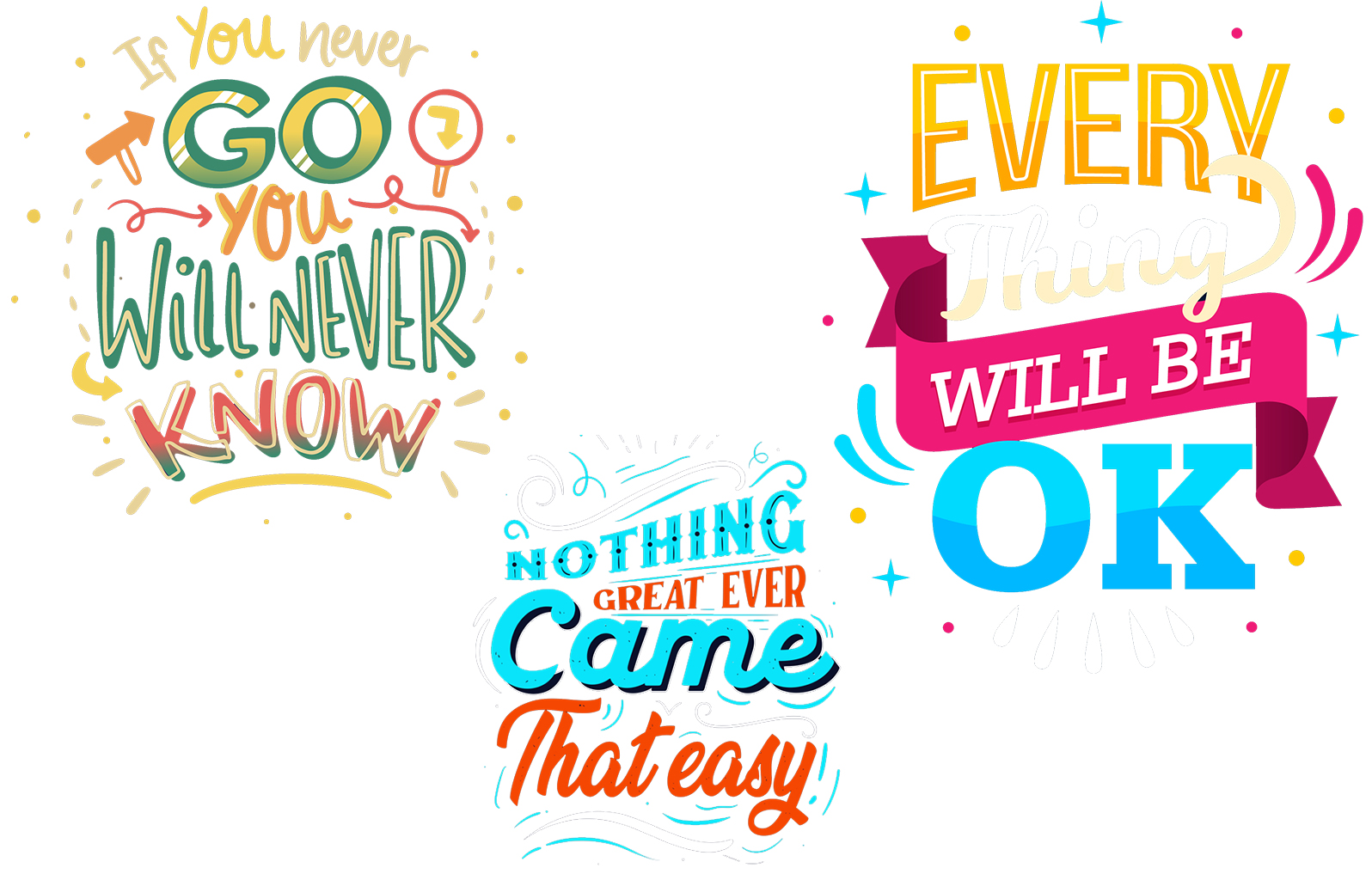 Try us. You will love the Lumise experience
Get full feature access to Lumise product
Select the demo you want to check
If you have any questions don't hesitate to contact us via live chat